ICE! featuring Rudolph the Red-Nosed Reindeer
Bundle
Buy Bundle
Save when you bundle 3 or more events!


Buy Bundle
Save even more when you bundle 5 or more events!
Buy Bundle
BEST VALUE - create the ultimate holiday experience!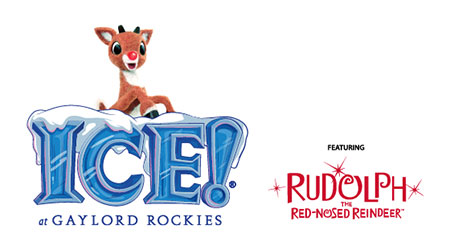 Experience favorite scenes from Rudolph the Red-Nosed Reindeer brought to life in this winter wonderland carved from more than two million pounds of colorful ice as you walk through the attraction kept at a wintry 9 degrees. Crafted by master artisans who travel across the globe from Harbin, China, families can enjoy spectacular holiday scenes, colorful characters and ice slides! Complimentary parkas are provided for both children and adults to help keep you warm.
When:
November 22, 2019 - January 5, 2020
Times:
• 10am - 9pm, 11/22/19 - 12/30/19 & 1/1/20 - 1/5/20
• 10am - 6pm, 12/31/19
Price:
• General Admission pricing from $18.99 child/$29.99 adult
• Value Day pricing from $13.99 child/$24.99 adult
*See calendar for more details
Location:
Mistletoe Village
Includes:
Single entrance to ICE!
Know Before You Go:
ICE! is an indoor winter wonderland featuring:
• Two million pounds of colorful ice sculptures
• Hand-carved by 40 artisans from Harbin, China.
• Four ice slides
• A depiction of the classic story Rudolph the Red-Nosed Reindeer
• A majestic Nativity scene in stunning, crystal clear ice

* Children 3 and under are free.
Tickets are non refundable. All sales subject to sales tax and processing fee. Additional fees for parking are not included with admission and charges will apply. Ticket sales will end 30 minutes prior to ICE! closing time.
Wheelchairs, strollers, and electric scooters are permitted. Due to the temperatures in the tent, electric scooter battery capacity may be reduced. ICE! attraction is accessible; however, ICE! slides are not. Please refer to ICE! slide rules for consideration.
Rudolph the Red-Nosed Reindeer and all related elements © & ™ under license to Character Arts, LLC. All rights reserved.