The Captain's Hidden Treasure Escape Room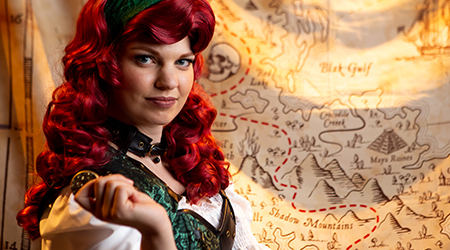 Inside The Captain's Hidden Treasure Escape Room, guests have been recruited against their will to join Emerald, the wayfaring wife of Captain Hornswoggle. As part of her crew, they will need to ransack the Captain's Quarters in search of the ultimate treasure, a priceless gem that he has refused to give his wife.
Price:
* Minimum purchase starting at $125 for group size of 1-4 guests
* Each additional guest is $17.99
Includes:
(1) Single entrance to the Escape Room
Know Before You Go:
* Please arrive to the Transportation Lobby 5-10 minutes before your ticketed time.
* Each escape room time slot is limited to one private family/group.
* Guests under the age of 18 must be accompanied by a parent or guardian. All participants must have a ticket.
* This experience is approximately 45 minutes in length.

* All ticket sales are final and non-refundable.
Commitment to Clean:
We are taking extra precautions to ensure a safe environment, while keeping the fun of the escape room experience! Each time slot is offered exclusively to private groups. Game elements have been adjusted to ensure enhanced sanitation for all high-touch points and the entire room, including the clues, are sanitized between each scheduled escape.